Image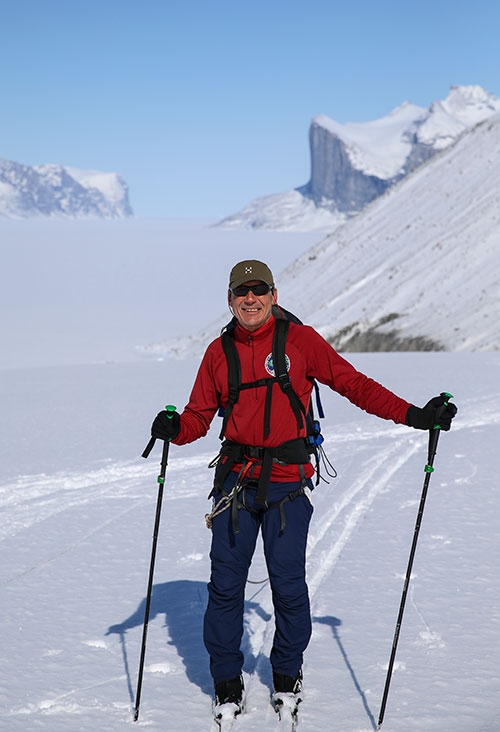 Guide, Adventurer, Photographer, Author
Paul Landry is one of the best-known polar guides in the world. Hailing from Canada, he loved the cold from an early age, never hesitating to go off on snowshoeing and skiing trips in winter and on canoeing expeditions in the summer, exploring and enjoying the untouched wilderness in northern Ontario where he grew up.
Paul worked for ten years at the Canadian Outward Bound Wilderness School before moving north to Baffin Island where he started and established North Winds Arctic Adventures as a premiere adventure travel company. Fifteen years later, Paul formed Polar Consultants Inc. - a professional polar guide company - and since he has lead groups to the Geographic South Pole, across the Antarctic continent and to the Pole of Inaccessibility. As well he has guided four expeditions to the Geographic North Pole and one to the Magnetic North Pole and four times across the Greenland icecap. He has also scaled numerous peaks in South America and paddled many big rivers in North America.
Paul lives in Montreal, except in winter when he migrates to Norway, where he trains individuals and teams before they set off on their own polar expeditions. He still occasionally guides expeditions to Greenland and Antarctica.